Ole Miss Rolls Out New Virtual Visits
By Mollie Musgrave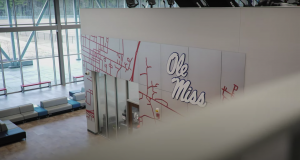 With visits to campus temporarily halted due to the COVID-19 pandemic, virtual visits are a new way prospective and incoming students can get an inside look at the University of Mississippi and the city of Oxford.
For starters and a fun, general overview of campus, visitors may want to check out this YouTube video.
Incoming students also can learn more about the university by scheduling a session with the Office of Admissions.
"With our virtual visit sessions, students can register on our website, said Mason Tilghman, assistant director of admissions for campus visits. "There is a link at the top of the page that reads 'Schedule a Visit.'
"Once a student clicks on that link, it will take them to our visit calendar where they can choose the date that they want to join us for a virtual information session via Zoom," Tilghman said.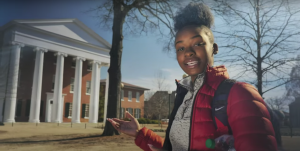 During each session, Tilghman starts out by giving an overview of the university. This includes talking about class sizes, campus layout and campus safety. Then he moves on to academics and gives a brief overview of each academic department before talking about special programs.
After the presentation, a couple of student ambassadors join the meeting for a short Q&A. Visitors won't just hear from directors but also have the opportunity to hear from current students. The meeting is then turned over to directors in Student Housing.
"I usually close in talking about student life, getting involved and why it's important to 'visit' each campus they are considering, even if it's a virtual visit," Tilghman said.
Mollie Musgrave is a UM journalism student and an intern in University Marketing & Communications.